Bedford-Stuyvesant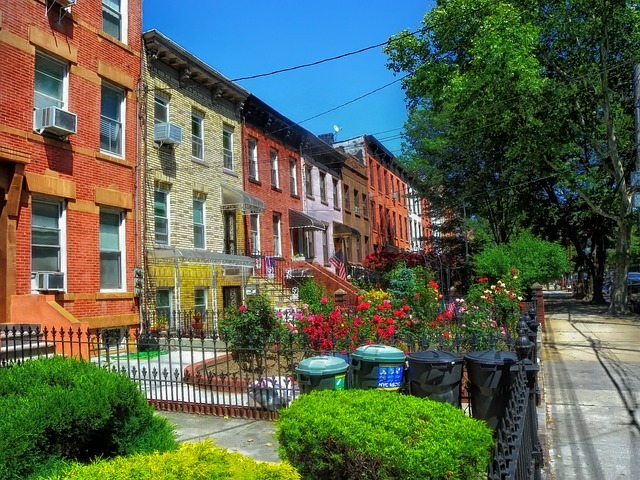 Gates Avenue
Brooklyn,
NY
11221
Explore Bedford-Stuyvesant Real Estate
---
---
Welcome to "Bed-Stuy"
---
Brooklyn's Bedford-Stuyvesant neighborhood, fondly called "Bed-Stuy" by locals, is an up-and-coming place to live. In this area, you'll find a plethora of historic homes and more modern developments, longtime local businesses just up the street from newer shops and restaurants, and parks and community gardens sprinkled throughout the city grid.
Considering buying a home in Bedford-Stuyvesant? We can help! Contact the Brooklyn Real Property team and let's talk about your plans.
Available Bedford-Stuyvesant Homes for Sale
---
Not seeing a home you love? Sign up for email alerts to receive a list of homes that match your criteria.
Considering Selling Your Property?
---
We'll send you a report of what your Bedford-Stuyvesant home or condo is worth. Tell us about your property below to get started.
---
Bedford-Stuyvesant at a Glance
---
Population
157,500+ Residents
Size
2.8 square miles
7.2 square kilometers
Transit
Subway Stations: Flushing Ave., Myrtle-Willoughby Ave., Bedford-Nostrand Ave., Classon Ave.; Franklin Ave., Nostrand Ave., Kingston-Throop Ave., Utica Ave., Ralph Ave., Rockaway Ave.; Broadway Junction, Halsey St., Gates Ave., Kosciuszko St., Myrtle Ave.
Nearby Areas
Bushwick, Clinton Hill, Crown Heights, East New York, Prospect Heights, Williamsburg
---
Living in Bedford-Stuyvesant
---
The Community
You'll find no shortage of cuisine in Bed-Stuy. Residents can take a bite out of Southern comfort food at eateries like Napoleon or Peaches Hot House, indulge in tavern food at Black Swan or Do or Dive Bar, sample Caribbean cuisine at Angela's or Rowe's, or try more upscale fare at L'Antagoniste or Baron's. Shops, too, are just as diverse, ranging from local boutiques to national retailers.
Beyond those shopping and dining hot spots, Bedford-Stuyvesant is home to plenty of parks and community gardens, so it's easy for residents to get to know their neighbors.
The Homes
In Bedford-Stuyvesant, 19th-century brownstones are just around the corner from newer residential developments, so no matter what kind of home you're looking for, there is truly something for every taste. If you're interested in purchasing or selling real estate in Bedford-Stuyvesant, call or visit one of our Brooklyn office locations. We'll help you find the perfect home!
Things to Do Near This Brooklyn Neighborhood
---
---
Buying a Home in Bedford-Stuyvesant?
---
Our agents at Brooklyn Real Property can help you find the perfect home, negotiate the best price and terms for you, and ensure that no detail is overlooked. We're more than happy to talk with you about your plans and provide you with the resources you need. Let's get started!